Although thailand has become one of the most popular destinations for teaching English abroad, and anyone you ask about teaching in the "Land of Smiles."
Unfortunately, unlike other Asian countries, such as Japan or South Korea, you won't be living on a super high salary, but the low cost of living and somewhat lax requirements (more on that later) make teaching English in Thailand It's a great place to start your career as a teacher.
→ Cost of living in Thailand – Moving to Thailand in 2023
If you are interested in teaching English in Thailand, this guide will tell you everything you need to know about what it is like and what you need to do to get a teaching job.
Why teach English in Thailand?
Thailand is the perfect place to extend your backpacking life (hello gap year of life) and to gain teaching experience for the first time
Although probably You won't be living a champagne and caviar lifestyle on your salary, but it's possible to save, and plus, with Thailand's central location in Southeast Asia, traveling back and forth is super easy!
Before we get into it, here are some pros and cons of teaching English in Thailand.
Pros | Why you need to teach in Thailand
No degree needed Although having a bachelor's degree is increasingly essential these days, and many agencies and schools require you to have one, teaching English in Thailand is possible without a bachelor's degree. You just have to be prepared to look for a lot more
Low cost of living One of the great attractions of Thailand is that the cost of living is very low compared to Western countries. Although it varies from city to city, in most places, especially rural ones, your money will take you a long way
Range of teaching jobs: There is a wide variety of teaching jobs in Thailand, from public schools to private lessons, company training centers to international schools, and much more, so whatever your level of experience, whether you want to teach children or adults , or if you want to work in the city or in the countryside, there is a job for you!
Advantages Many internships offer additional benefits that can make your job much more attractive (and help you take your money further!), these can include free accommodation, food on weekdays and possibly even the use of a motorbike while you work. there (YAAAS)
Agencies If you're not a DIY person or you're a little nervous about moving to another country and preparing everything, there are plenty of agencies that partner with schools to hire foreigners to teach English.
Amazing culture: Thailand is a wonderful country full of culture, beauty and history. There are plenty of temples, monuments, and national (win-win) holidays and celebrations. Everyone needs to experience Son-kran (the Thai Buddhist new year celebration) at least once in their life.
Cons | What to keep in mind before teaching in Thailand
Language barrier: In rural areas, many people do not speak English, so having some Thai in your vocabulary is essential
Low wage: Although the cost of living in Thailand is low, and it is true that some teaching jobs are very well paid, most of the time your salary may be on the lower end of the spectrum. This is especially true in more rural areas, but the lower cost of living there should make up for it.
Hidden agency fees: Although agencies are a fantastic resource, sometimes you have to check the fine print of the additional fees they may charge you. This includes fees for processing your visa and help settling into your accommodation, as well as monthly fees. Some agencies can also have a bad reputation, so be sure to check out other teachers' reviews and do a little more research to save yourself a potential nightmare later.
How much can teachers earn?
The HUGE variety of teaching jobs in Thailand means your salary can vary, but on average most positions will pay you around 800 -1,500 USD (26,700 – 50,000 THB) a month.
You can expect public schools to pay the least and international schools/university education to pay the most (no surprises).
Your options for where to teach English in Thailand are public schools, international schools, corporate training centres, bilingual/'demonstration' schools, private tuition and teaching at a university.
Public schools are by far the most abundant in the country and can be found in busy cities and urban areas such as Bangkok, Chiang Mai and Phuket, as well as in more rural areas.
For aspiring teachers without qualifications, looking at public schools in the countryside or "the provinces" may be the best option for finding a job. Public school salaries usually range between 1,000 – 1,200 USD a month.
International schools pay between 2,500 – 3,500 USD per month. There are many international schools in Thailand that use a foreign curriculum, have mostly foreign staff, and are taught entirely in English.
→ Is Thailand expensive? (Learn how to save money in 2022)
The requirements to get these types of positions are much stricter and you will most likely have to have teaching experience and be a licensed teacher in your home country.
Teaching English at a university is possible at some institutions with just a bachelor's degree and a TEFL certificate, although some teaching experience will always help.
In Thailand there are both public and private universities, and public universities pay the least. A teaching position at a university can give you between 1,200 – 4,000 USD per month.
Bilingual or "demonstration" schools are halfway between public and international schools. English teacher jobs here pay between $1,500 and $2,000.
These institutions teach using the Thai national curriculum and use a mix of local and foreign teachers who speak in Thai or a secondary language (usually English).
Corporate training centers pay more than the average ESL jobs in 1,600 – 2,500 USD per month.
This higher salary is often accompanied by the more stringent requirements of a college degree, a TEFL certification, a business teaching certificate or business experience, and experience teaching with adults.
Training centers usually follow their own business-oriented curriculum and tend to be more demanding in terms of work.
There are also private tutoring jobs in Thailand that tend to be aimed at wealthy people who pay an average of 2,000 USD per month.
This type of job is harder to get and usually requires some type of social "entry" or network to find.
Please note that tutoring in addition to your normal job is illegal in Thailand, and to be a full or part-time tutor legally, your employer will need to arrange for your work visa.
Requirements to teach in Thailand
These are the requirements and some additional things you should keep in mind before leaving to teach English in Thailand:
Speak English fluently This status is obtained by holding a passport from the US, UK, Ireland, Canada, Australia, New Zealand or South Africa OR by demonstrating fluency by scoring over 600 on the English for International Communication Test ( TOEIC) or a score above 5.5 on the International English Language Testing System (IELTS). These exams can be taken before arriving in Thailand or taken in Bangkok
A B nonimmigrant visa You must apply for it before entering Thailand. You can check with your local embassy or consulate about any additional paperwork, but in general you will need to present your passport with at least 6 months validity and two blank pages, passport photos, an original copy of your bachelor's degree (you can get a non-immigrant B visa without a degree if your school is willing to "pressure" you to obtain it, but this will not be the case for all schools), a certified criminal background check, the visa application fee and the documents provided by the school that employs you
Work permit Once you are in the country, you will have to apply for a work permit. For the work permit you will need your passport with your non-immigrant B visa, passport photos, an original copy of your degree (see above), a valid medical certificate from a local Thai doctor and any proof of previous teaching experience, if You have it
Teaching license After obtaining your work permit (this is the last of the procedures, I promise!) you will have to apply for a teaching license. Unless you have a degree in education, you will need to apply for a temporary teaching license (valid for 6 years). To do this you will need your passport with your B non-immigrant visa, your work permit, passport photos if applicable, an original copy of your degree and any relevant university records, and a certified criminal background check.
Money to start Even if you have gotten a job, there are still initial moving costs, plus living before your first paycheck. You should budget at least 4,500 USD (150,000 THB). This will cover the cost of your apartment (some places will ask for a month or two of deposit), transportation and food until you are paid, the plane ticket and visa fees. It may seem like a lot, but it's better to go over budget than under budget, right?
If all that seems daunting to you, you can let someone else do the work for you! Global Work and Travel offers fully guided programs for travelers who want to combine their passions of teaching and traveling into one, with TEFL placement and assistance finding paid work included.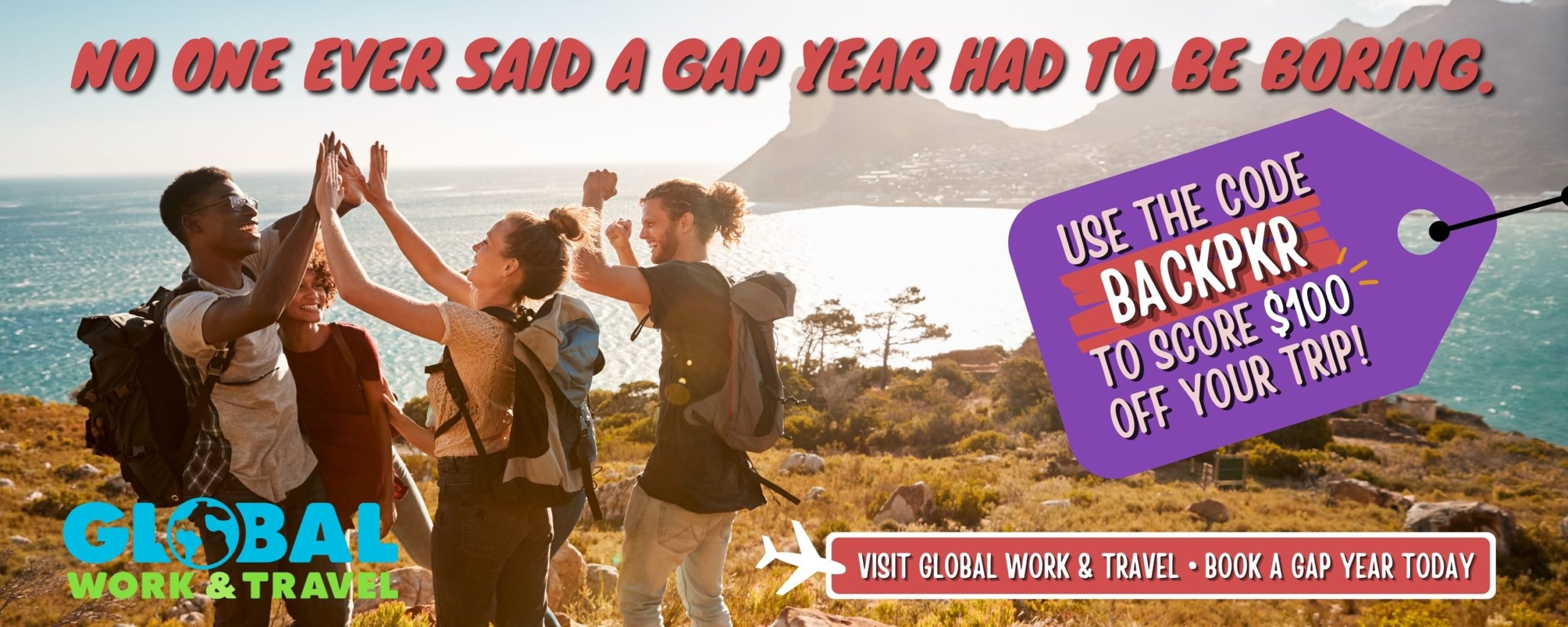 Where to get the TEFL certificate
So far I haven't talked much about obtaining a CELTA or TEFL qualification. Although it is not a requirement to get a teaching job in Thailand, it is definitely a good idea to get one as it will give you an advantage over other candidates and prepare you for teaching.
If you're going to try your luck at getting a teaching job without a degree, having a TEFL or CELTA is a must.
They will make teaching English abroad much easier as they are both internationally recognized qualifications and a standard for many countries. Yo highly We recommend that you invest in getting one if you plan to make a career in teaching English.
Online TEFL Certificates
There is tons of places to get TEFL certificates online. Some of them they are false. They are usually video-only courses in which you do not talk to anyone or prepare the classes on your own and they do not help you teach English on the spot.
Whatever you do, DO NOT purchase a TEFL certification without having taken a course. These companies are well known to employers and not only will you damage your reputation, but you may end up blacklisted for many teaching jobs in Thailand.
Other than that, you will enter the classroom with no knowledge and not knowing what to do. Teaching ESL is not just about being able to travel the world, it is the livelihood of others, so it is better to invest in a TEFL course if you are serious about teaching.
Here are some of our favorites:
The 140-hour MyTEFL course is the gold standard of TEFL certificates. It is accepted by any country and prepares you for a teaching career abroad. It is an ideal course for those who want to teach English online, as it includes 20 additional hours dedicated to purely online teaching.
The 140-hour course covers all areas of the English language that you will be expected to teach, such as reading, speaking, listening, writing and phonetics, as well as delving into the fundamental skills you need to be an English teacher.
They also have a job board, so you can search for English teacher jobs anywhere in the world.
They also offer a 120-hour course for those who don't think teaching English online is for them.
Let's TEFL is the next best online TEFL certificate, and is best for those who need to brush up on the rules of English on their own before heading to the classroom. If it's been a long time since you studied English at school, this course will help you brush up on your grammar and language knowledge.
It also covers classroom management and lesson planning, so you'll be fully prepared to teach abroad and start looking for TEFL jobs.
This is a 120-hour course that will leave you ready and eager to share your knowledge.
TEFL Pros is not the most practical certificate, but its course is usually the cheapest. Plus, they have a free trial so you don't have to shell out any money to see what it's all about.
TEFL Pros also offers a 120-hour course that covers English language fundamentals and classroom management techniques. However, it is only online.
It's great for those who are already traveling, but if you want to gain classroom experience, this course is not for you. However, it will be enough to get a job as an English teacher in Thailand.
Getting your TEFL in Thailand
Online courses are great, but some of you will prefer practical in-person training. Lucky for you, there are some amazing courses in various locations in Thailand.
Of course, they are more expensive than online courses, but they offer a unique experience and are a wonderful introduction to teaching.
SEE TEFL
SEE TEFL offers a 4-week in-person TEFL course in Chiang Mai. The course runs Monday to Friday, 9 a.m. to 4 p.m., giving you plenty of time on the weekends to explore everything the city has to offer (Chiang Mai is AMAZING, by the way).
Classes are small, with a maximum of 20 students, so you will have plenty of one-on-one time with the teacher if you need it, but you will also be able to make new friends.
The price starts at 1,395 USD, including all fees, books, certification, etc., and if you want to organize accommodation through them it is 350 USD for a single room and 400 USD for a double room.
Bangkok International House
Bangkok International House It's a great place to get your CELTA degree in Thailand. They offer 4-week in-person courses in Bangkok and Koh Samui (learn to be a teacher on a paradise island?? Sign me up now, please), as well as in their sister center in Chiang Mai.
The good thing about International House Bangkok is that they offer a full board package that includes accommodation for the entire duration and food from Monday to Friday. Prices vary by location, but the Bangkok course costs $2,250.
Where to teach English in Thailand
Thailand is such a beautiful and varied country that teachers looking for big city life, relaxed island life or slow country life will find what they are looking for. Read on to find out the best places to teach English in Thailand
English teacher in Bangkok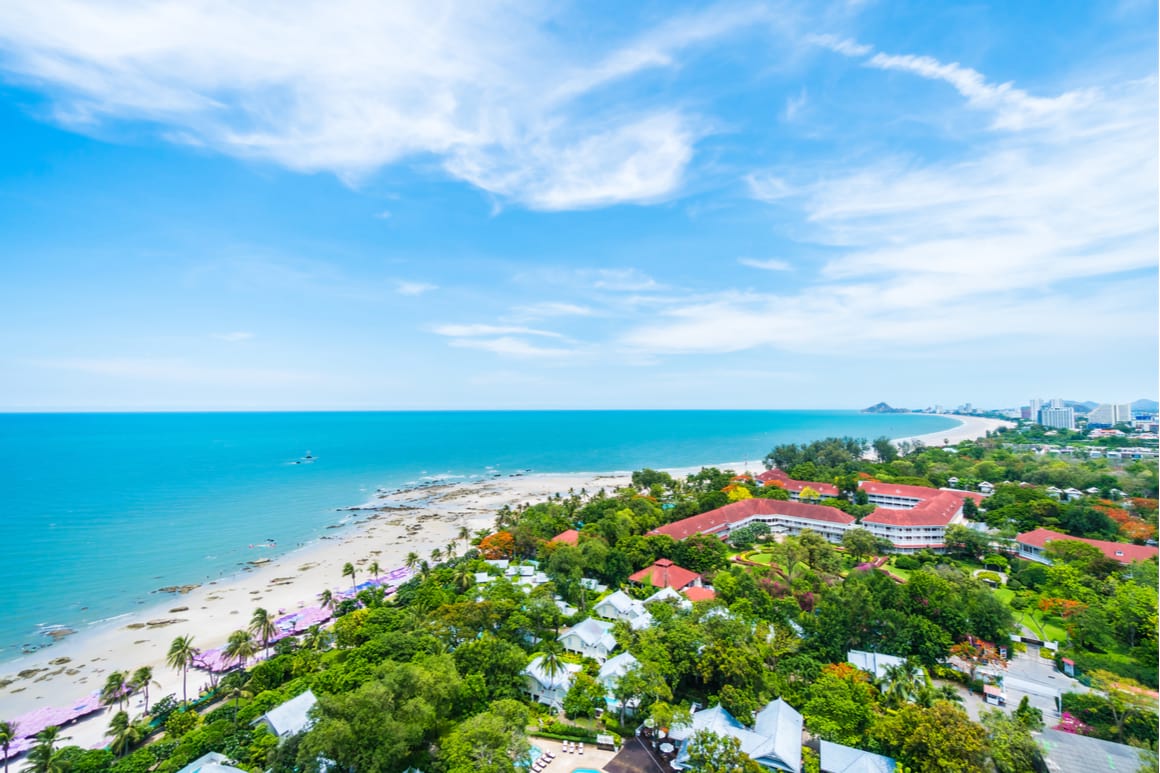 Bangkok is probably where most people end up teaching. After all, it is the bustling capital of Thailand, so there are plenty of jobs.
If you want to teach at an international school, the central business district is full of them. In Bangkok you will also find most of the training centers for companies.
As the city is a major port in Asia, business people from all over the world gather here and this creates a huge market for English teachers specializing in business English.
Aside from the huge availability and variety of jobs, Bangkok is very popular to live in because not only is it a top tourist destination (great food, incredible temples, lively nightlife), but it is also very well connected, making it A great base for anyone wanting to explore the rest of Thailand or South East Asia.
English teaching jobs in Bangkok are most likely the highest paying, BUT, this is offset by the higher cost of living.
English teacher in Phuket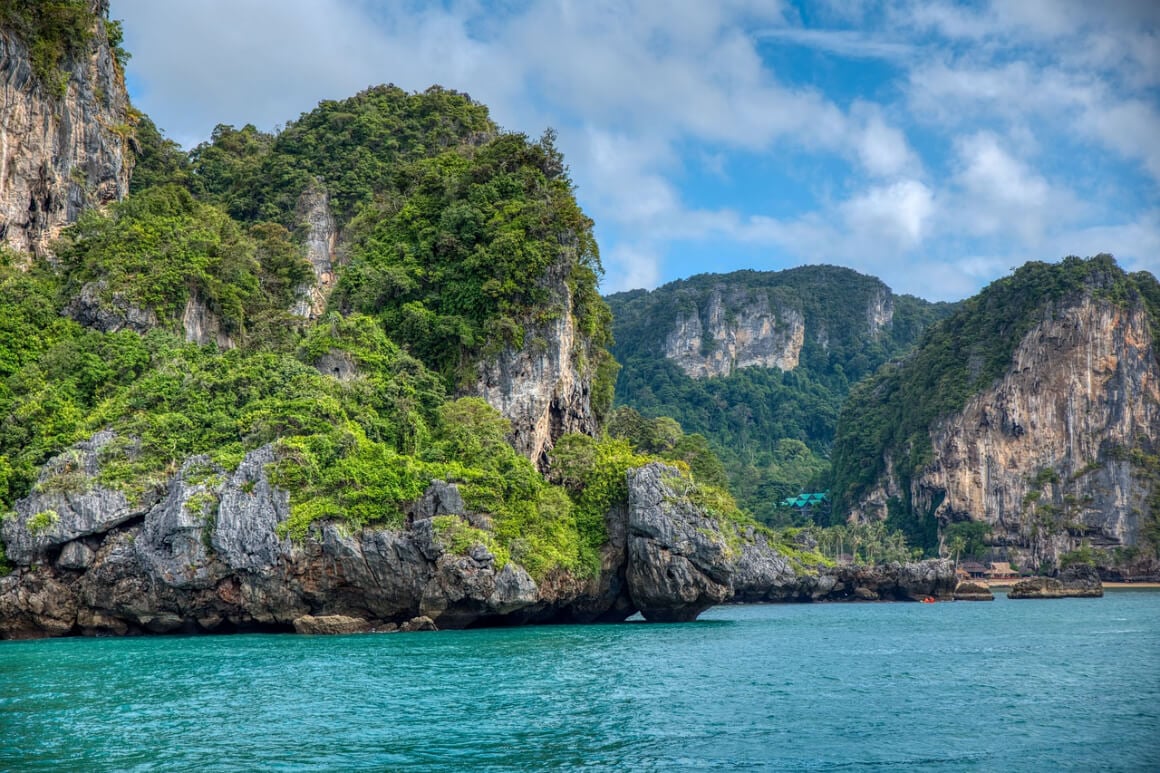 Phuket is THE place to visit if you like white sand beaches, palm trees and a crazy nightlife (get ready to party).
There's a reason why people from all over the world flock there, and so many people can't be wrong... right?
You will find international schools, public schools, universities, bilingual schools and much more. The drawbacks are the high cost of living, tons of tourists = higher prices, and crowds.
English teacher in Chiang Mai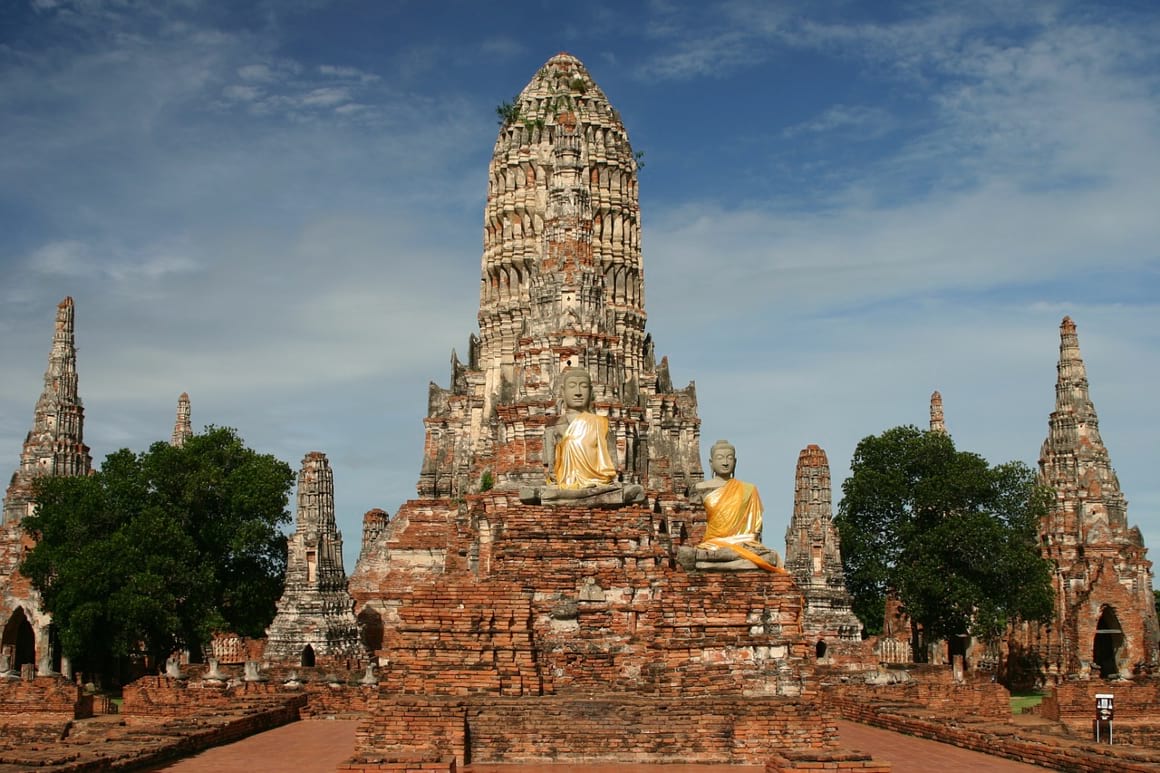 Chiang Mai (one of my favorite places in Thailand) is also a popular place to live and teach English.
This northern Thai city has a super chill vibe, top-notch food, a bit of partying, but also a great cultural scene. It's the perfect mix of old and new, and it's close to some of Thailand's most popular inhabitants: elephants!
→ Guide to the Thailand travel insurance - All you need to know
The salary here is lower than in Bangkok and Phuket, but totally acceptable with the lower cost of living.
The city is quite populated, so you'll find plenty of teaching opportunities here, although positions at universities, international schools and company training centers will be a little harder to come by.
English teacher in rural Thailand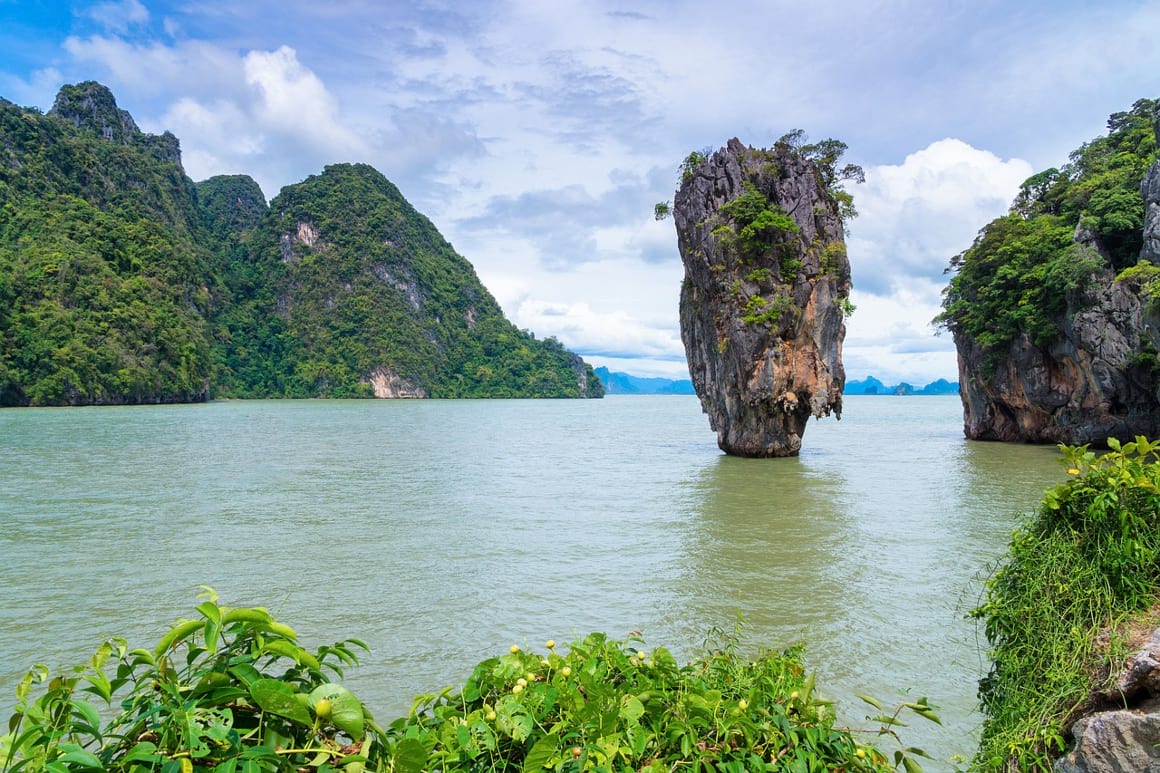 For the more adventurous, teaching English in rural Thailand may be for you. There is a high demand for teachers in rural areas (those without a degree and looking for a job, this is your best option!)
He hopes to be teaching in a public school with a salary on the lower end of the scale, but with a super low cost of living.
The disadvantages of rural areas are the language barrier and lack of things to do. If you have a few Thai words handy and you like the slow life, get ready to have a good time and make lots of local friends.
Living in Thailand and teaching online
Unfortunately, living and teaching English online in Thailand is technically illegal without the proper visa and work permit. I'm sure there are people who go unnoticed and don't get caught, but if you get caught you can be fined, deported or arrested.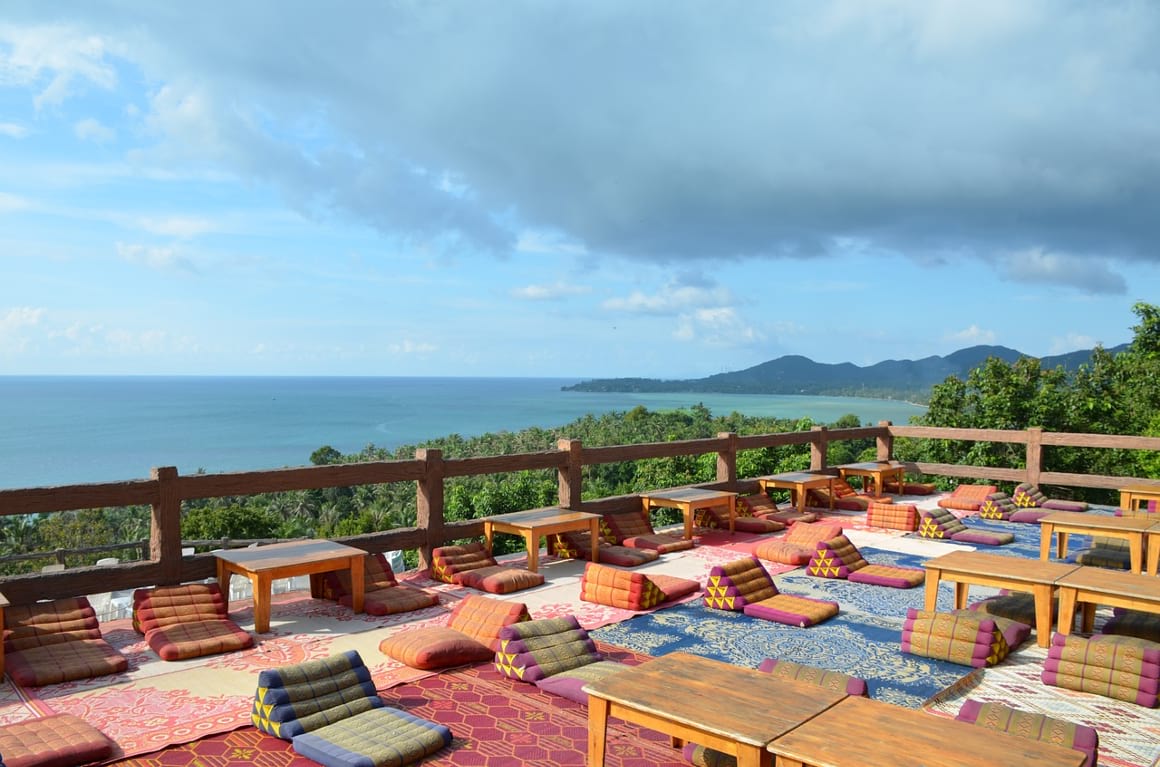 How to find a job in Thailand
There is a big market for English teachers in Thailand, so finding a job shouldn't be too difficult. Many agencies have popped up over the years, but many English teachers have horror stories, so it's always best to take your time. to investigate thoroughly.
There is also the option of finding your own job.
Go with Global Work and Travel
Global Work and Travel is an Australia-based travel agency offering guided programs for travelers who want to combine their passion for work and exploring a new country.
Packages typically come with assistance with visa requirements, connections to local businesses, finding accommodation and job interviews. Some products even come with flights and basic health insurance, a 24/7 emergency line, and payment plans.
In the case of Thailand, you will start with a 4-week TESOL course in Chiang Mai or Hua Hin, depending on the program you choose, where you will also receive your certificate. Once you have completed the course, finding a job will be a piece of cake.
Global Work and Travel has partnered with exclusive local schools in Costa Rica, where you could land an English teaching contract in just two weeks after completing the course.
They will plan and organize all the surrounding logistics, the 24/7 emergency support team is always on standby, and their partner in the country will guide you throughout the trip and answer all your questions.
For the teaching camp and summer school, you will only have your orientation in Hua Hin without the added TESOL course. Next, you will begin your adventures as a teacher!
In order to participate in these programs, you will need a bachelor's degree in any field and a laptop that you can carry with you.
Teachers for Thailand
Teachers for Thailand is a company with more than 25 years of experience run by foreign staff. Their on-site representatives help you find a job, get a place to stay and get settled.
What we love is that their representatives will be there to support you throughout your stay, so if you have any problems they will be able to help you.
Find your own job
If you're willing to do a little extra work and find a job yourself without the help of an agency, then sites like ajarn.com and Dave's Coffee for Learning English as a Second Language (ESL) They are two great websites with job listings and tons of resources.
Some people recommend going to Thailand to look for a job, the advantage of this is that you can attend interviews in person and get an idea of the employer, you can also see in person the school, the work environment and, if it is included in your contract, your apartment. The worst times to find work are December, January and the first half of April.
→ Top 13 places to visit in Thailand in 2022
Luckily, if you enter Thailand on a tourist visa, this can easily be exchanged for a non-immigrant B visa in the country, once you have the contract and relevant documents from your employer.
Living in Thailand VS visiting Thailand is a no-brainer, in my opinion. What better way to experience the culture, food, customs, hidden places and more than by living in it day to day?
In this article I review EVERYTHING about living in Thailand and the cost of living
Security
Overall, Thailand is a safe place to live. Sometimes social unrest occurs, but stay sane and be sensible. If you hear about an area where there are protests or demonstrations, stay away and monitor the situation from afar.
As for petty crime, it is relatively low in tourist areas, but be sensible with your belongings etc., and if you plan on going out to party, always keep an eye on your drink and make sure you have a safe way to get home afterwards.
One thing you should keep in mind is that Thailand is ruled by the monarchy, and they have strict laws against insulting the King. Foreigners have been imprisoned in the past, and while it's not common, it's best to keep your mouth shut about the monarchy.
Monthly budget
Your monthly budget will vary greatly between cities and rural areas, but your salary will to some extent reflect the higher or lower cost of living. This is the average monthly budget for Thailand (adjust accordingly!)
| | |
| --- | --- |
| Fly to Bangkok (from the US) | $800 – $1,300 |
| Accommodation | $200 – $600 |
| Food | $350 |
| Transport | $30 – $50 |
| Entertainment | $150 |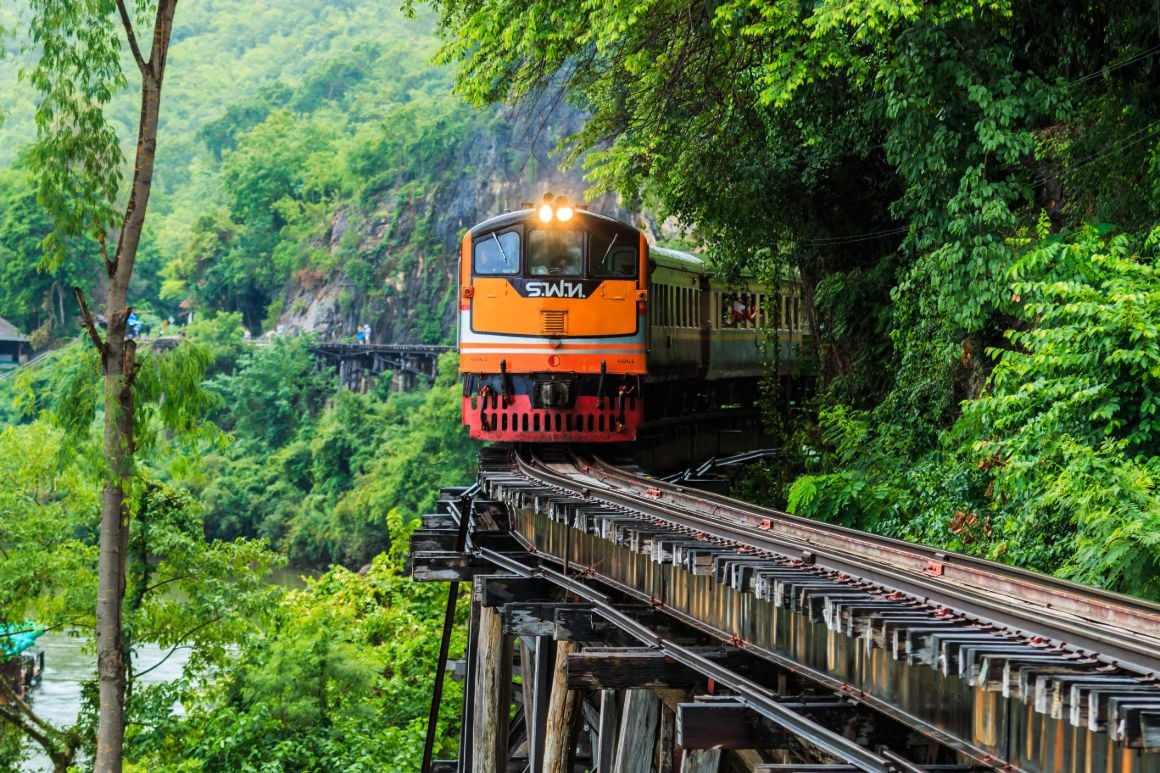 Money Saving Tips
What you spend, of course, is up to you. The most extreme way to save money is to avoid expensive cities like Bangkok and Phuket and live and teach English in rural Thailand, but if that's not what you want to do, here are some tips to help you stretch your Thai baht and stay in of your budget.
Accommodation Luckily, in Thailand, and especially in Bangkok, you can easily find good quality and affordable apartments or flats. If you want to save on accommodation, look for a place a little further from the city center.
Meal: There is a big street food culture in Thailand, and eating out is often cheaper than eating at home.
If you like to cook at home, try to use local ingredients purchased at your nearest market, as imported products have a high price. Learning to haggle is also essential.
→ The best hiking trails in Thailand
Transport: Bangkok has a decent public transport network, so take advantage of it. If you can't catch a train or bus to your destination, songthaews are a cheap way to travel.
Avoid riding tuk-tuks in tourist areas, as drivers often raise prices for foreigners, so unless you know the real cost and have great haggling skills, you may be "tricked" (ha ha).
Entertainment: This really depends on you. You can research some local parks or free attractions online, or space your visits over a couple of months. If you want to go out drinking, local beer is cheaper than imported beer and tastes good too.
speak the language
Fortunately, speaking Thai is not a must when teaching English in Thailand. However, if you have decided to teach in a more rural location, being able to talk a little will make things much easier for you and improve your quality of life.
I would also recommend learning some basic phrases wherever you end up teaching, as being able to say thank you in someone's local language is a huge help.
Frequently asked questions about teaching English in Thailand
How much do English teachers earn in Thailand?
On average, you can expect to win800 -1,500 USD (26,700 – 50,000 THB) a month depending on the type of school or institution you work for.
Is there a demand for English teachers in Thailand?
Yes Although Thailand is a very popular place to teach, there is still a high demand for English teachers.
Is it worth teaching English in Thailand?
Of course you may not earn as much money as in other Asian countries, but for new teachers it gives you a foot in the door and Thailand is a great place to live.
Can you teach English in Thailand without a degree?
Yes, you can teach in Thailand without a qualification.
Final thoughts on teaching English in Thailand
Getting a teaching job in Thailand is a fantastic idea. Living and working in Thailand is an incredible adventure and you will experience the country in a more intimate way.
Although the salary of ESL teachers is not that high, it is certainly enough to get by comfortably, and if you are smart and use some simple money-saving tips, you will be able to save a little.
Although getting a job without a college degree is becoming more difficult, it is still possible if you are willing to look hard and are okay with somewhere a little more rural.
Settling in Thailand for a year or two is a great way to travel around the rest of Southeast Asia, and if you're thinking about making teaching English abroad a career, it's a good way to gain teaching experience to get jobs. teaching in other countries.
---
Thanks for reading, it's been fun 😀
We bring you epic content for FREE!

I am sorry that this content has not been useful to you!
Let me improve this content!
Tell me, how can I improve this content?
I am a passionate traveler with an innate desire to discover the world. To date, I have had the privilege of visiting 31 countries and most of them have left an indelible mark.
During my travels, I have gained valuable knowledge on how to travel efficiently. I have perfected itinerary planning, accommodation selection, and making the most of each experience. I am proud to share my tips and tricks with you so that you can enjoy hassle-free and unforgettable trips.
On this blog, you'll find a carefully curated selection of destinations, practical tips, and honest reviews of hotels and tourist attractions. My goal is to inspire you and provide you with useful resources so that you can plan your own adventures with confidence and peace of mind.
May travel fill you with joy and open you up to new possibilities!